The celebration of the new year is the oldest of all holidays. New Years' Day is a time to relax and enjoy the start of a bright and promising new year....a new beginning. It is a time to be with family and good friends.

The new year was first observed in ancient Babylon about 4000 years ago. The use of an image of a baby with a New Years banner as a symbolic representation of the new year was brought to early America by the Germans.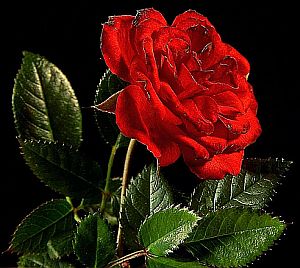 Typical modern activities for New Year's Day are parties, dances, and of course watching parades and football games. The Pasadena Rose Parade is also known as the Tournament of Roses Parade. The Tournament of Roses Parade dates back to 1886. In that year, members of the Valley Hunt Club decorated their carriages with flowers. It celebrated the ripening of the orange crop in California.
Although the Rose Bowl football game was first played as a part of the Tournament of Roses in 1902, it was replaced by Roman chariot races the following year. In 1916, the football game returned as the sports centerpiece of the festival.